Sunbed & Leisure Systems - About Us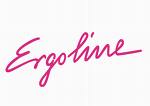 Sunbed & Leisure Systems operates from a large modern warehouse beside the M1 Motorway @ junction 30, just south of Sheffield.
We are fully licensed by the Financial Conduct Authority to offer our customers leasing terms. Our license number is FRN 674513.
We have a strong team with many years experience in the leisure industry. Our main directors, Drew Vernon and Dale Powell are both Ergoline factory trained engineers with more than 40 years experience between them.

John Lindley is our Sales Director. He is knowledgable and approachable and has an excellent career reputation and Ann Vernon heads up the administration department.
Together with our team of engineers here in Barlborough, we aim to give the best possible service to our customers, and we strongly believe we have the best engineering team of any sunbed company in England.

Our prime aim is to provide the marketplace with a range of high quality, top name, fully reconditioned sunbeds at a price which is affordable. We are undoubtably the No.1 company in England for reconditioned Ergoline products and also supply beds from KBL, Hapro, Alisun, and Ultrasun.
You may find cheaper equipment elsewhere, but we doubt you will ever find better quality, condition or back-up. We are an English owned company with over 40 sunbeds actually here in stock, for you to come and see.

If your requirements are for new sunbeds, we are the sole UK Distributors for Tecnosole of Italy. With 3 different styles to choose from, these innovative vertical sunbeds are superb and sure to impress. Tecnosole Sunbeds are the most efficient vertical tanning machines available today. Take a look at the best looking verticals on the market and ask us about our special prices.
We are pleased to have been appointed the UK distibutor for Iso Italia Group who are the world leaders in high pressure sunbeds. They have been producing these very special sunbeds for over 24 years and their knowledge, outstanding design and high quality make them unique.
We also supply Collagen beds which can give a real increase in your turnover with this exciting technology. Rejuvenate your skin and look younger with a course on one of these innovative Collagen beds. For more information on this equipment, take a look at our Collagen Information page.

Our reputation will always be our best advert and we have supplied equipment to Ireland, Finland and Beirut in the Lebanon. We supply and install all equipment ourselves and transport it on our own vehicles, anywhere in the UK and Ireland, to ensure the equipment you buy from us reaches you in the perfect condition you, the customer demands.
Come to Sunbed & Leisure Systems (UK) Ltd with your needs and we will do our utmost to supply you with everything your salon requires.
So please give us a ring on 01246 813468 and talk to a friendly team who will strive to help you with straight, honest information and great deals.